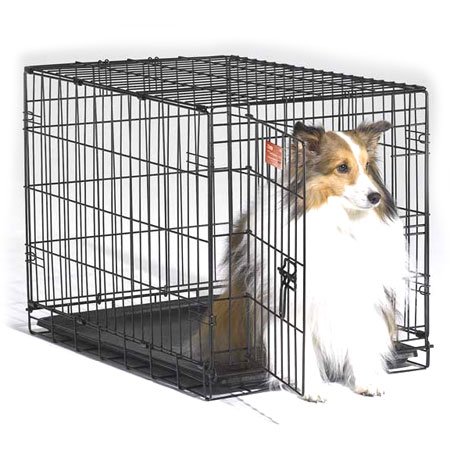 Christmas delivered quite a few puppies this year!
It's right about now (a few days after Christmas) that the reality "puppies mean extra work" settles in.  But if you are animal lovers like us, the happiness that a warm ball of fur brings outweighs the little inconvenience.
Congratulations on entering the realm of new "dog parent!"
Below are a few of the key items to remember on your next order from GregRobert Pet Supplies.  We have an awfully large selection of puppy supplies that will make the task of carry for your new bundle of joy easier and less stressful.
Today's featured product:
The 24 inch I-Crate,  is perfect for puppies.
We also suggest stocking up on the following staples on sale this week at www.GRpet.com: