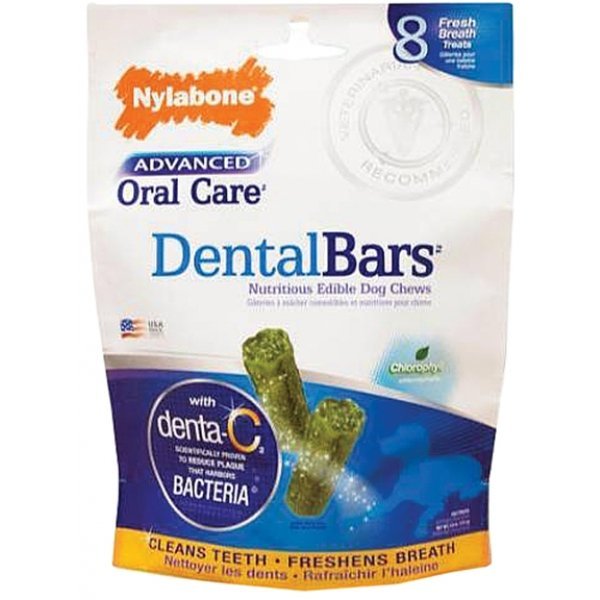 80% of all dogs suffer from periodontal disease by the age of 3.
(Source: American Veternary Dental Society)
Preventative dental care reduces the risk of developing periondontal disease, which can lead to serious health issues for dogs and cats.  The new Advanced Oral Care line of Dog and Cat products can help.
Establishing a daily routine of proper dental care may extend the life of your pet.
Nylabone offers a full line of dental care products for your pet.
From edible treats, to dental kits and tartar removers, Nylabone makes dental care easier offering solutions that will:
Clean Teeth
Reduce Plaque & Tartar
Freshen Breath
GregRobert is thrilled to announce that they are stocking Nylabone's Advanced Oral Care line of dental products from Nylabone.  Sign up for an alert to make sure you are first on the list when these brand-spankin-new products come in!