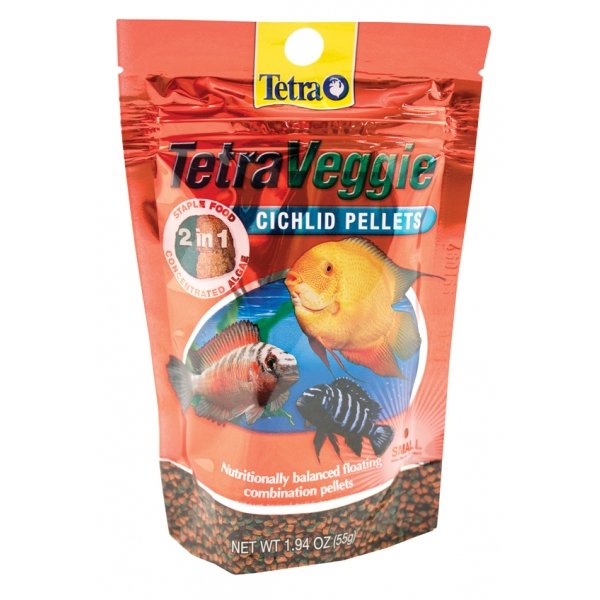 New from Tetra are Tetraveggie Cichlid Pellets that offer your Cichlids the best of both worlds.
TetraVeggie pellets for Cichlids offer a nutritious diet that is algae enhanced.
Tetra uses a proprietary extrusion technology that allows the combination of concentrated algae along with staple nutrients into a single pellet that does not cloud your aquarium water.
Cichlids, particularily top and mid-water feeding cichlids will thrive with this new blend from Tetra.
Tetra has long been a leader in the nutrition vertical for Cichlids and other aquarium fish – it is no surprise that this economical and innovative cichlid food with algae was designed by Tetra.
We expect it to grow into a top selling fish food product at GregRobert Pet Supplies.