Summer is an ideal time to get outdoors and participate in fun activities with the family pet. Before you head out, there are some important summertime precautions to keep in mind regarding their safety, as this season brings a number of unique risks. Despite the continuous warnings about never leaving an animal unattended in a vehicle, dozens die this way every year. Others drown in backyard pools, and still others become seriously ill due to dehydration.
Dehydration
Being in the heat for an extended amount of time without replenishing your pet's fluids can quickly become dangerous. Pets can't verbally communicate with us, so it's important to pay close attention to their condition, particularly when temperatures skyrocket. If you notice symptoms such as sunken eyes, dry nose, lethargy, or diarrhea, call your veterinarian right away.
Be sure to have water readily available at all times for your four-legged friend, especially on road trips. Bringing a travel bowl while you're out and about is the best way to ensure that your pet will have what they need during your trip, and be sure to stop regularly to give them a chance to hydrate. If you head out on a hike together for a small jaunt or a lengthy excursion in the Cascade Mountains, keep in mind that the high-desert climate makes it essential to bring plenty of water for both you and your pet. There are a variety of travel water containers available, like the Handi-Drink Instant Dog Drinker.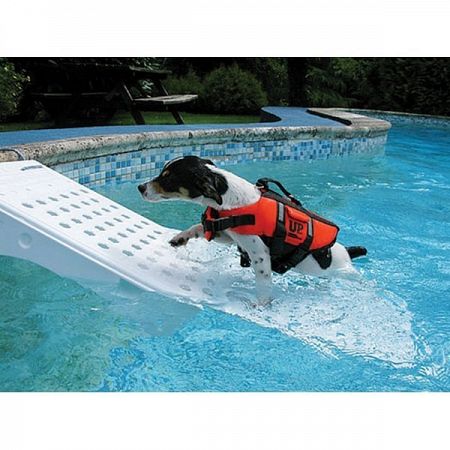 Heat Stroke
Heat stroke can be fatal, even if your pet is in perfect health. Many pet owners make the mistake of leaving their animal in the car, which can be harmful even if it's just for a few minutes. Dogs have a higher body temperature than their two-legged companions, with a normal internal body temperature that ranges between 99.5-102.5 degrees Fahrenheit, compared to a human's 98.6. On an 85-degree day, in just ten minutes your vehicle can reach temperatures of over 100 degrees. Your pet will have no way to help himself which could lead to seizures, brain swelling, and organ failure in a matter of minutes.
In order to prevent your pets from suffering heat stroke, NEVER leave them in a car alone for any amount of time. If you happen to travel with them in a vehicle, make sure that there is enough air flow so that they have a chance to cool off, or use the air-conditioning. Use the drive-up at banks, pharmacies and restaurants and shop at pet-friendly stores when running errands with your pet.
Pool Safety
Animals enjoy cooling off in the water, unfortunately, not all animals are natural swimmers, and many simply cannot swim. Your best bet to keep your pet safe is to have a fence installed around the pool perimeter to keep them from falling in. Installing a pool alarm is also a good idea, provided your pet or pets weighs over 16 pounds, as the alarm will sound loudly if any object of that size or larger enters the water. Other backyard pool accessories like dog life vests or Skamper ramps can be used to prevent water related accidents.