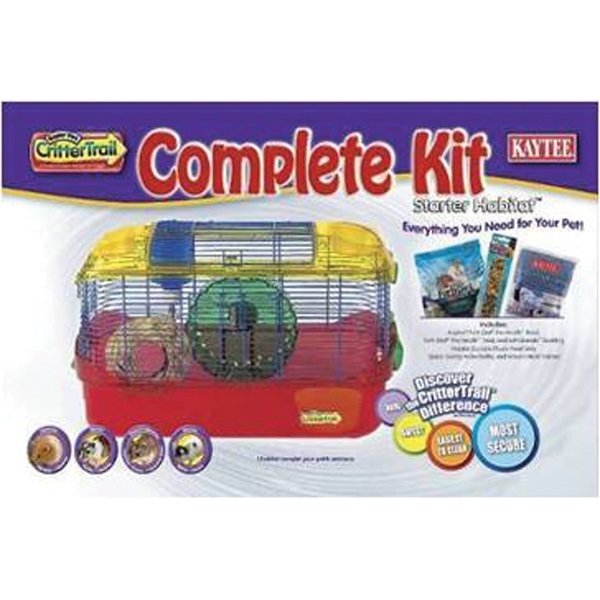 Super Pet® CritterTrail® Complete Kits
Designed for the new hamster, gerbil or mouse owner, Super Pet Complete Kits include everything you need to get started with your new furry friend.
Each kit includes a Super Pet CritterTrail Habitat, Food Dish, Water Bottle along with Kaytee Forti-Diet Pro Health Food, Forti-Diet Pro Health Treat, and Soft Granule bedding.
Kits are available in Starter, One Level and Two Level varieties.
Crittertrail 1-Level Habitat Complete Kit
Crittertrail 2-level Habitat Complete Kit
Crittertrail Starter Habitat Complete Kit