National Pet Dental Health Month is approaching quickly.  
Sponsored by a number of well known organizations including the American Veterinary Medical Association (AVMA), American Veterinary Dental Society (AVDS), Academy of Veterinary Dentistry, American Veterinary Dental College and Hill's Pet Nutrition Inc., pet dental health month is designed to bring awareness among pet owners of the importance of their pet's oral health. Since dogs occupy the top spot in the list of the most popular pets, some of these websites have gone the extra mile to include some vital puppy pointers.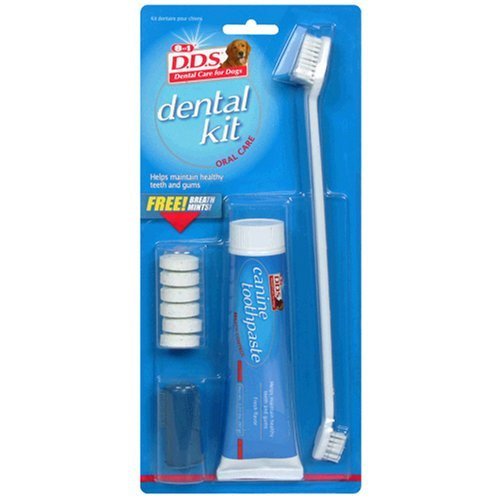 The American Veterinarian Dental Society recommends that pet owners follow these three basic steps:
STEP 1: Take your pet to the veterinarian for a dental exam.
STEP 2: Begin a dental care regimen at home.
STEP 3: Schedule regular veterinary checkups
Beginning a dental care regimen at home is easier than ever with the explosion of great pet dental products on the market.  From toothpaste to dental toys, manufacturers have expanded the dental health product market to fit all pet's needs. This also includes products for some of the most exotic pets, ranging from guinea pigs to wild cats. Although, if one were to know the abyssinian guinea pig life span, they'd then be rest assured that adopting one of these fluffy creatures would be a viable idea, as opposed to adopting wild cats. To celebrate National Pet Dental Health Month, GregRobert Pet Supplies is offering up to 33% discount on all oral health care products for pets, and also on other diverse products like cbd oil for cats. In addition to the discounts, customers who purchase a dental care product between the dates of January 14th, 2013 and February 28th, 2013 (cart total > $49) can take an additional $5.00 off of their order at checkout by entering the coupon code:  dental.
For a selection of dog dental treats, follow this link: http://www.GRpet.com/shop/dentaltreats.php
About the GregRobert Discount Pet Supplies<br>
Over the past decade, GregRobert has evolved as an industry leader in providing discounted pet supplies to pet owners in a secure, easy to use online environment.
Ray Joyce, owner of GregRobert Enterprises, LLC., the store's parent company, stated "Oral disease is found in almost all types of pets, but we hear about it most commonly among cat and dogs."  He added, "We are happy to support Pet Dental Health Month, because we feel that most pet owners are not aware of what can happen if their pet's oral health is overlooked".
Michelle Miller, Director of Customer Service at GregRobert, joined in to say, "We are also happy to report that the number of questions received at our customer support center regarding pet oral health has grown significantly over the past five years."